WHY BUSHEL PLUS MAD CONCAVES?
Designed to be aggressive with quality, reliability and durability top of mind!
Swapping out traditional round wire combine concaves for our innovative bar-and-grate style modular MAD Concaves™ results in more efficient threshing, getting your grain out of the head and into the hopper quicker for decreased rotor loss and less dockage. This means higher quality crops and more money in your pocket.
In addition to increased quality and reduced loss, our fast and easy-to-change modular designs allow you to quickly swap out inserts in minutes. Therefore, you'll save you valuable time, which is critical in a busy harvest season.
MAXIMIZE YOUR COMBINE'S PERFORMANCE
Maximize your combine's performance efficiency. MAD Concaves are easy to change, which allows you to quickly swap out inserts in minutes and save valuable time. Our cutting-edge concave systems are designed to be aggressive. As a result, you'll see reduced dockage and losses for higher quality and better returns.
CUSTOM CONCAVE DESIGN
MAD Concaves are customized to the combine and the crop for peak performance. Innovative bar-and-grate style modular and one-piece MAD Concaves are built to last with high-quality AR-200 steel, which allows for more extended wear and precision sharpness. Their easy-to-change design will enable you to customize your combine to the crop with different precision grate spacings. From alfalfa to chickpeas, MAD Concaves removes the hassle of changing concaves so you feel comfortable switching them out to get the best crop results during harvest.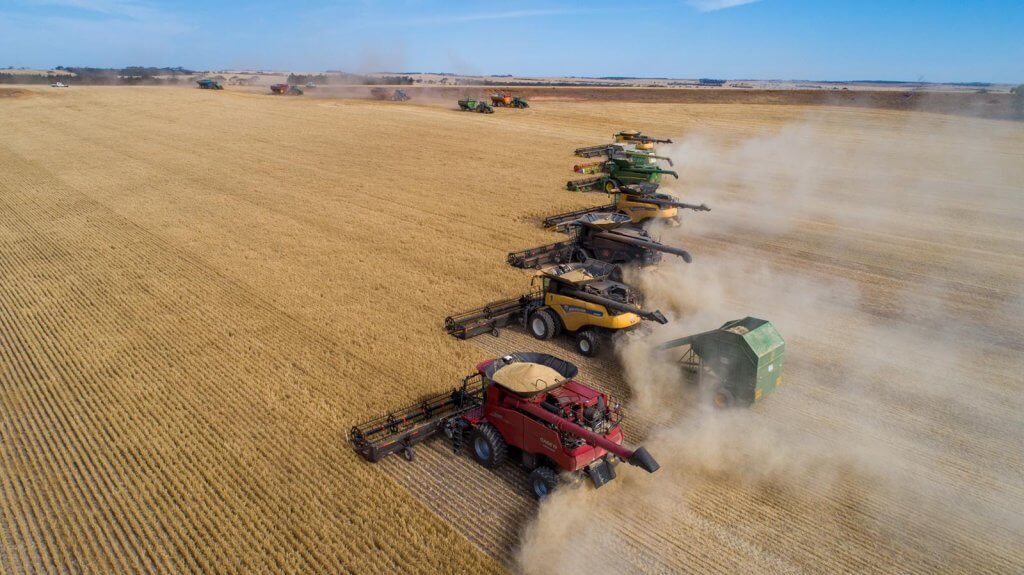 DEVELOPED FOR FARMER SUCCESS
We define success as helping you achieve the highest levels of yield and quality possible while increasing your efficiency and profitability through our innovative concaves.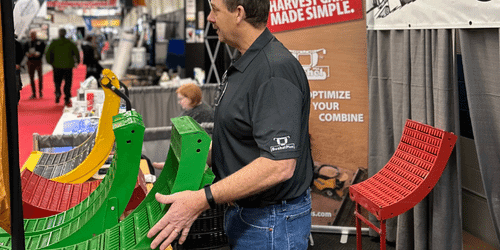 CUSTOM MAD CONCAVES
The numbers .225, .300, .375, .437 represent the measurement of the gap between the bar; the gap being .225 of an inch.
For more information on the right configuration for your combine and crop, scroll down to view our John Deere, New Holland, and CASE IH configuration guides.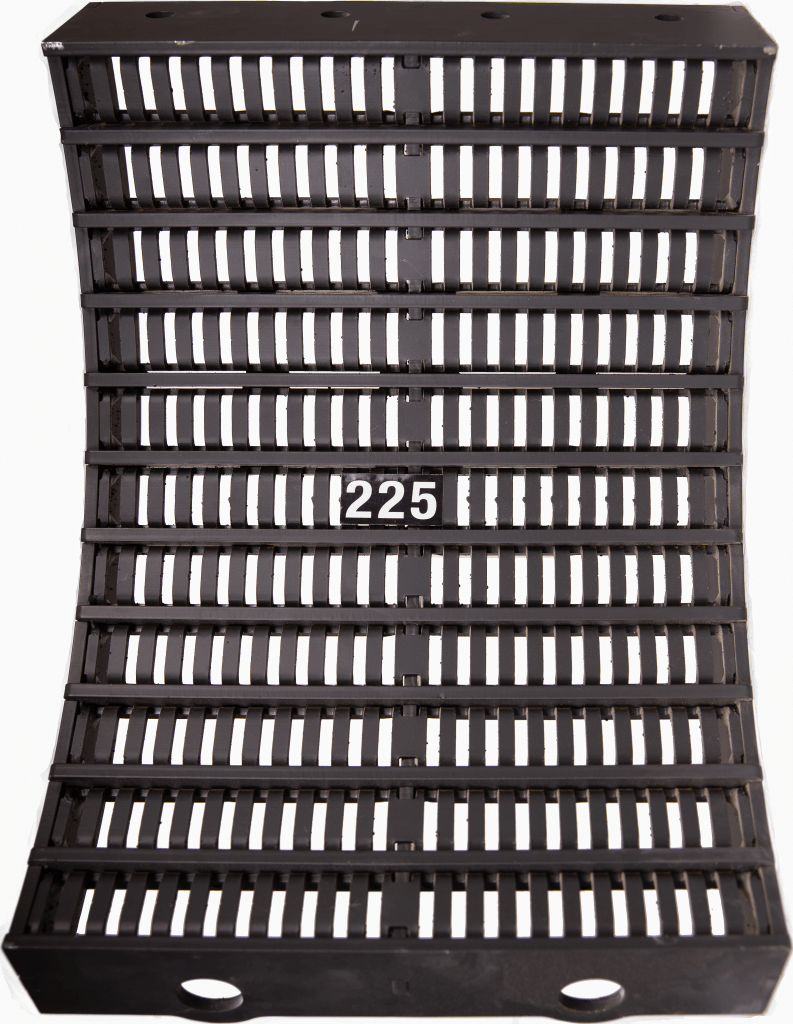 .225 Concave
Front position
Reduce dockage
Hard thresh crops
Wheat, flax, canary seed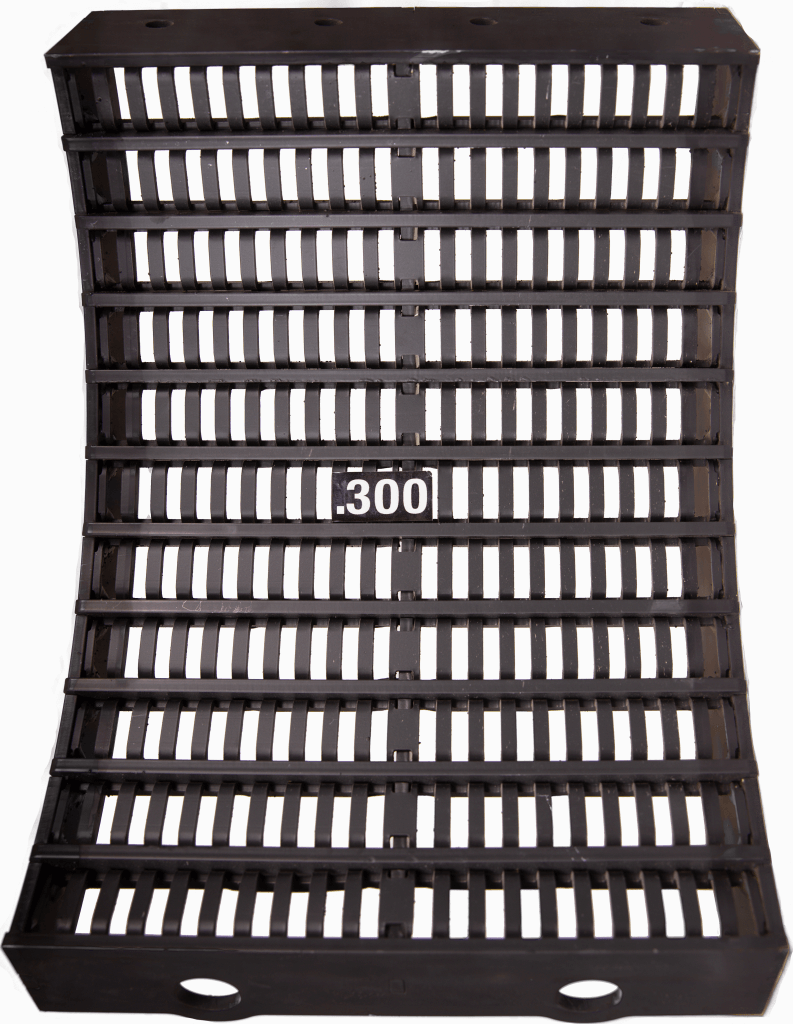 .300 Concave
Front position
Allows more seed out of concave reducing rotor loss
Large easy thresh cereals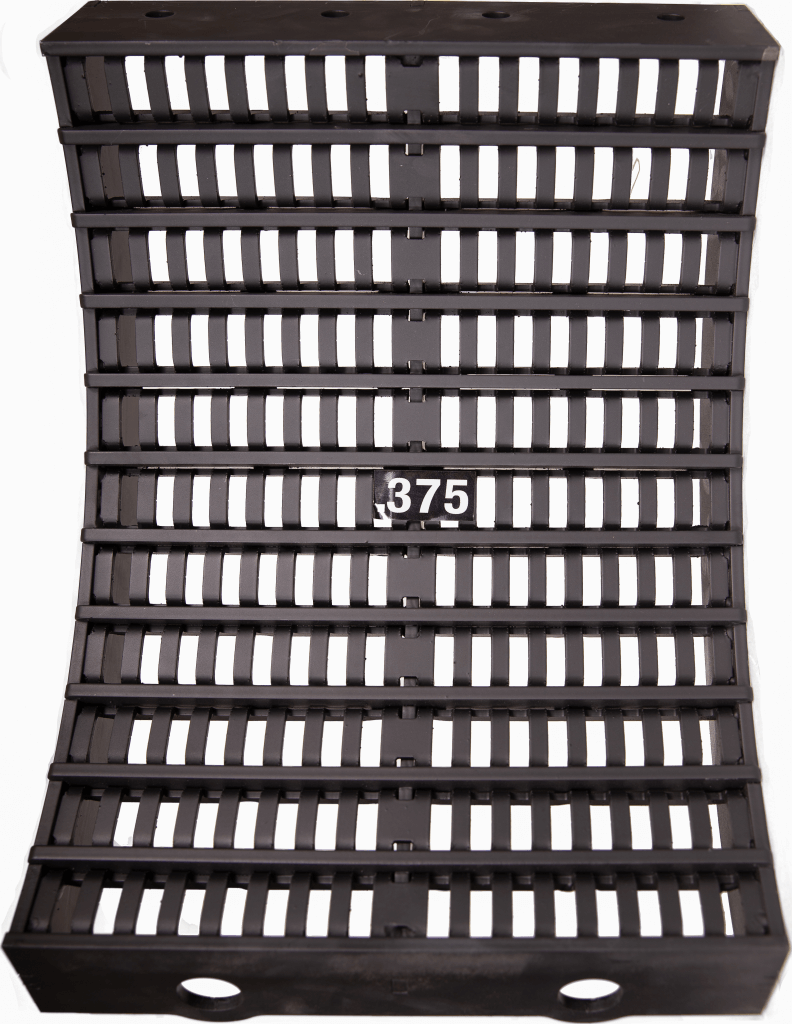 .375 Concave
Mostly used in the second position but used in front position for large cereal crops that need some threshing
All crops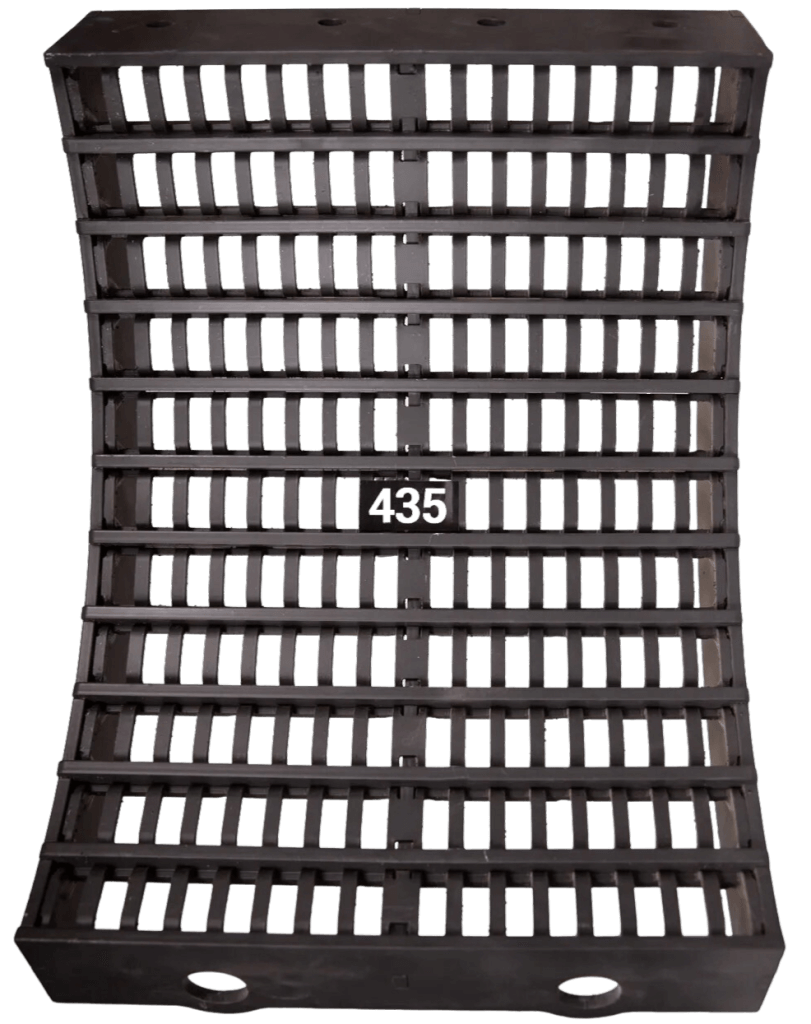 .435 Concave
First and second position
Ideal for very easy thresh crops like hemp
Very large seed crops, chickpeas, faba beans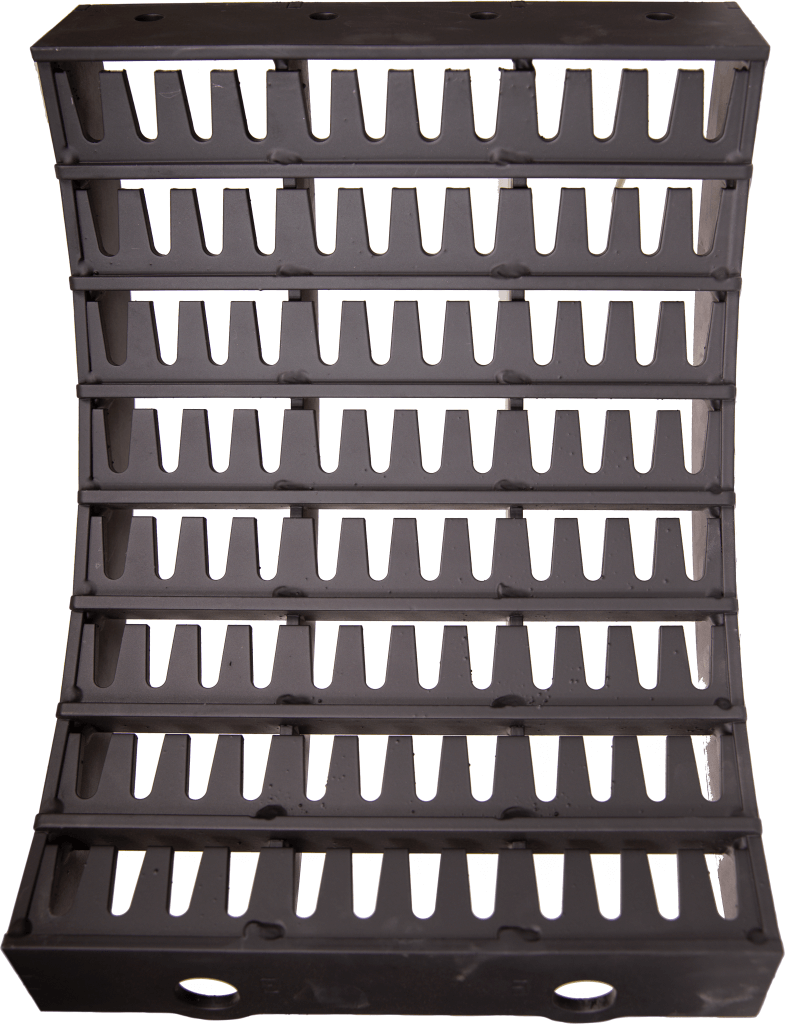 Finger Grate Concave
Front position
New design for shatter resistant canola
Minimal threshing
Increased separation
Canola, peas, barley, oats, sunflower, corn, and soybeans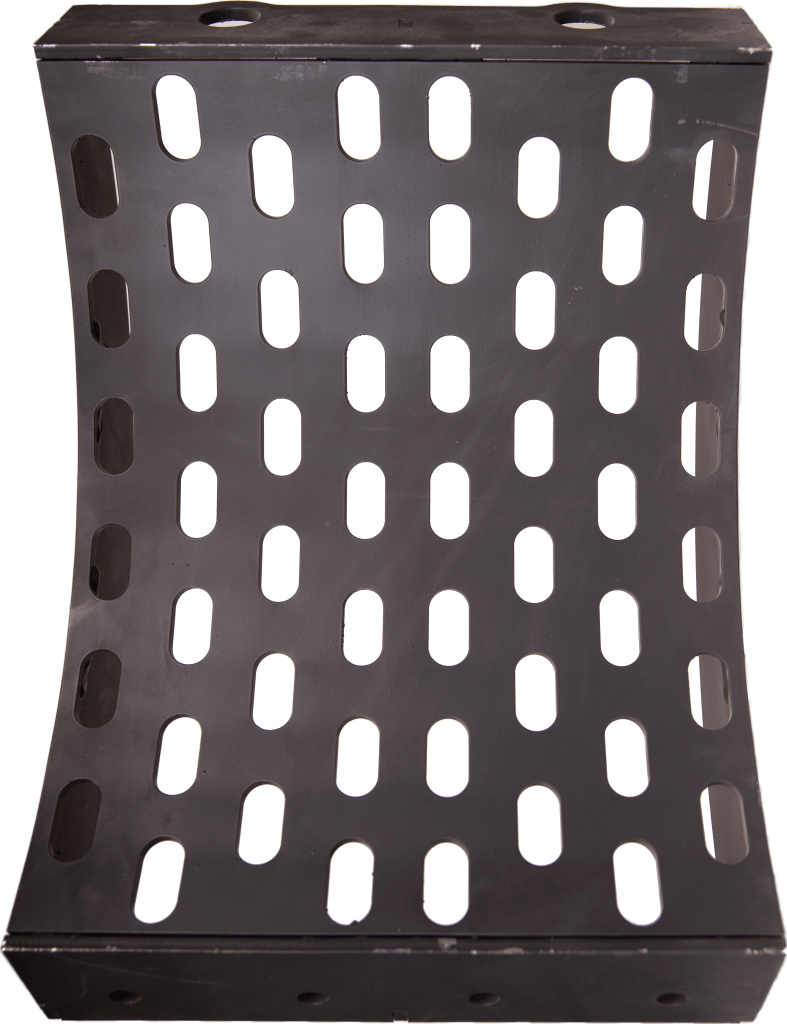 Slotted Concave
Front position
No threshing, full separation
No cracking
Edible beans, canola, sunflower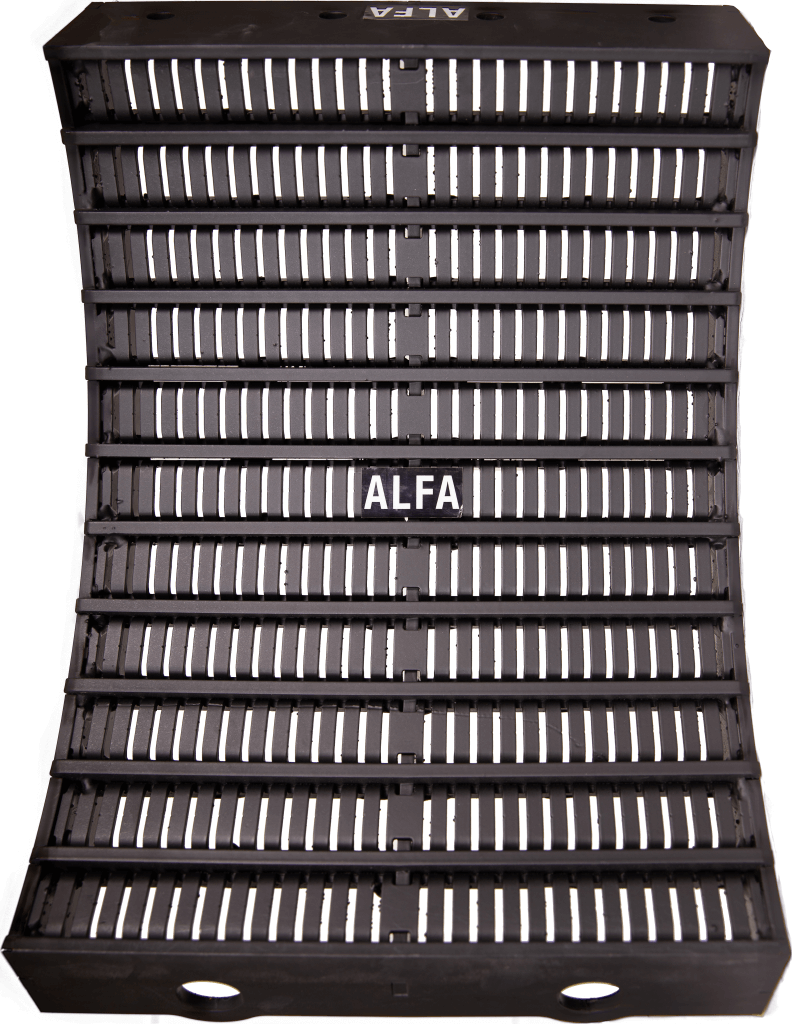 Alfalfa Concave
Both positions
Specially designed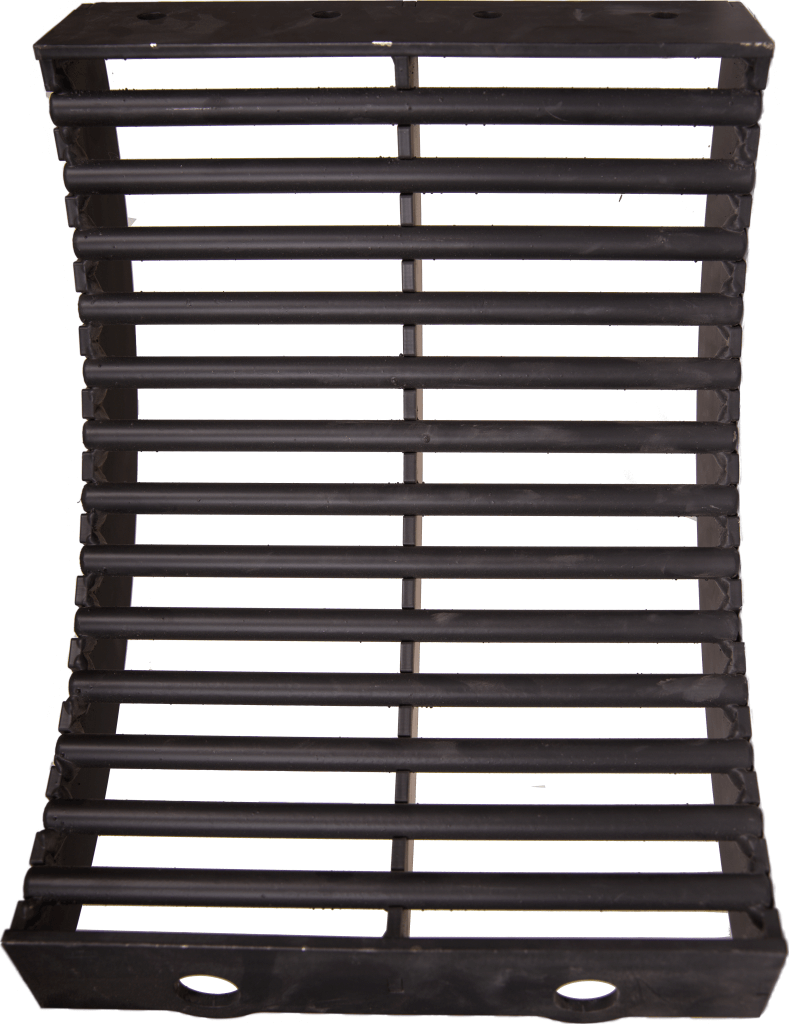 Round Bar Concave
Both positions
Full separation
SPLIT FRAMES AND ONE-PIECES
The new split frame MAD Concaves with modular inserts, for John Deere and New Holland, were developed to be lighter (68 lbs) and easier to handle and install into the combine.  Once the frame is installed it is never removed, and the modular concaves (30lbs) are easy to insert and quick to swap out in mere minutes with two bolts per insert.  With this design, you'll optimize your yield and save on people-power and recalibration time.
JOHN DEERE X9 MAD CONCAVES
Crop-tested and verified durable X9 concaves to get the results you've been looking for.
Patent-pending.

WHICH CONCAVES DO I NEED FOR MY COMBINE & CROP?
View our MAD Concaves configuration guides to learn more about what concaves you need for your crop and combine. Already have MAD Concaves? View our suggested combine settings guides.
WHAT FARMERS ARE SAYING ABOUT MAD CONCAVES!
---
GET IN TOUCH
Ask Questions or Request a Quote